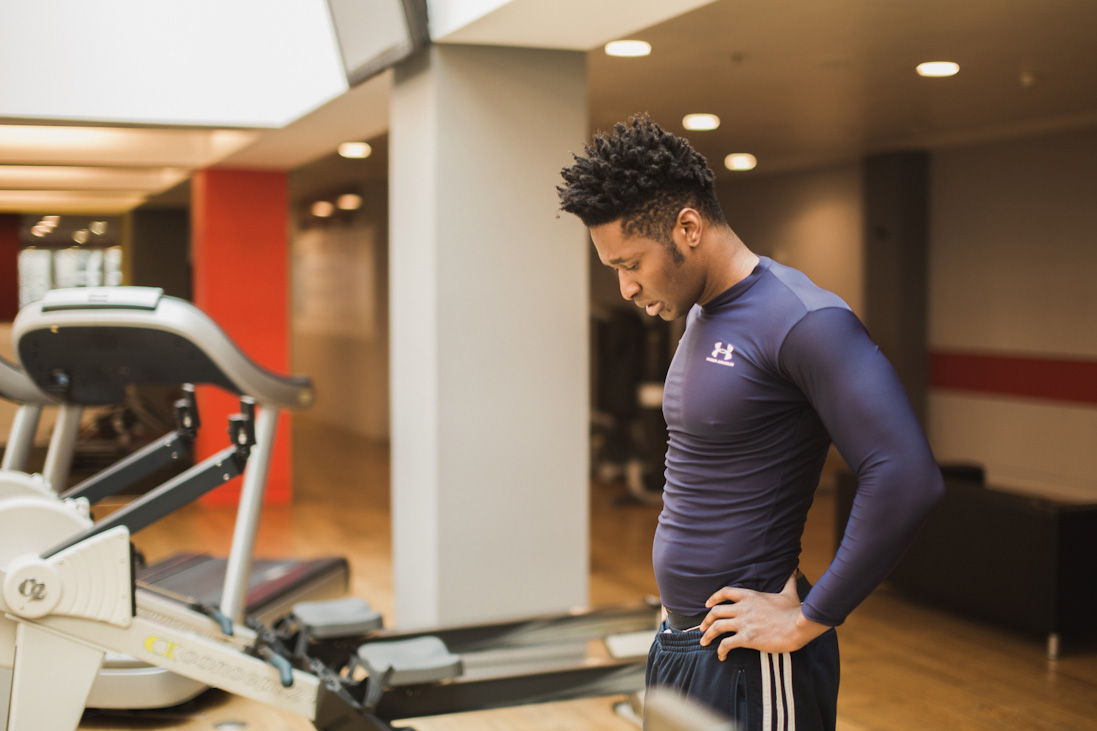 Fitness Specialist
in Berlin
Former Strength and Conditioning Coach of the German Lacrosse Team.
Femi Idowu — Fitness specialist
"Look good, feel good, perform better.
Fitness should be fun as well as effective."

"Professional, friendly, creative, knowledgeable, and fun, Femi is one of my favourite personal trainers . His energetic, tough, and encouraging,personality, is at play in every session. Each session is unique and challenging, yet focused on fundamental techniques that he tailors perfectly in case of injuries or sensitivities. Whether an athlete or beginner, he creates the right program and sets the right tone to help meet your goals."
— Katie Q.
"Femi has been my personal trainer for over a year now and I am more than happy with our sessions. I have had back problems for many years and I chose to train with Femi because he has a physiotherapist background . He has come up with a training that fits my needs but still manages it to make it vary every time and keep the fun. Femi is always up to date with the latest training trends and integrates them into my training. He can also give great advice on nutrition. I feel much stronger since I started training with Femi and would recommend training with him to anyone."
— Christina z. N
How I can help you reach your fitness goals
H.I.I.T.
Do you want to run a marathon, enjoy H.I.I.T or just want to get your heart stronger? If you said yes to any of them, you have chosen the best Trainer. I have helped many improve their cardio endurance, and abilities. Are you next?
Strength
Do you want to be and feel stronger? Do you enjoy the feeling of completing that rep with heavy weights to break your personal record? Together we can reach your own goals and reach a higher level. Getting stronger should be part of everyone's goal even if you just want to improve your core and balance for everyday life.
Performance
Do you want to improve your game and perform the best on the playing field or court? Working together with me, you can become the best at what you do. I know the human body and movement, and can help you improve at whatever sport you do.
Corrective Exercise
Do you have back pain, shoulder problems, or just want to move better? My background knowledge and continuing education in kinesiology, exercise physiology and physiotherapy can help you improve your quality of life.
"Femi is an Outstanding master of his work incredibly bright with an impressive and impeccable knowledge of health and fitness, expert in functional strength training, corrective exercise and rehab sports, fast weight loss, sports performance and weight training. With a warm, spontaneous personality that makes every workout fun. He is the real deal! Femi has always supported me and helped me to reach my goals no matter what. He is the best trainer I have ever had! I highly recommend him! He is patient with me and knows my strengths and weaknesses better than I do! He's not only my trainer, he has become a friend too. He works hard to keep me in shape and keep me interested in all the exercises I do! He has not only helped me to get fit but has also boosted my self confidence! He is absolutely amazing!"
— Celina S.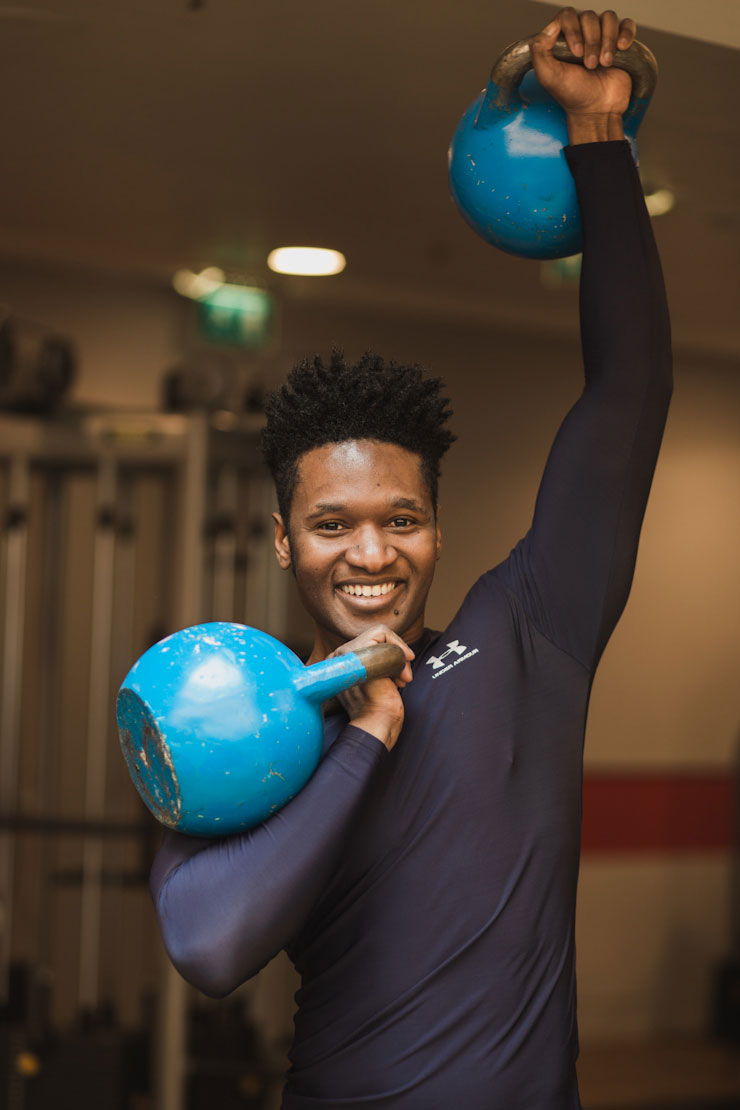 A few words about me
With over 10 years of experience as a Professional Fitness Specialist, you will gain confidence and your ideal self from my diverse knowledge and expertise. Coming from Washington D.C. USA, I started playing sports at a young age. I played Soccer, Track and Field, Wrestling, basketball, and Rugby at University. I have always loved athletics and sports. I completed University with a Bachelor of Science Degree in Kinesiology, with a focus on Physical Therapy and Sports Performance, a perfect combination for someone who loves sports but also wants to help people become healthy. After graduation, I also worked as a Physical Therapy Assistant, where I was in charge of training orthopedic rehab patients.
What will you gain?
I bring a unique style to exercise and fitness. I believe it should be fun, effective and have a positive effect on your life. You will be able to achieve your fitness goals, get stronger, faster, more stable, improve body shape and confidence, injury recovery and prevention, while learning about your own body and what works best for you specially. Get real, long lasting Results.